Women of Strength: HONOR Edition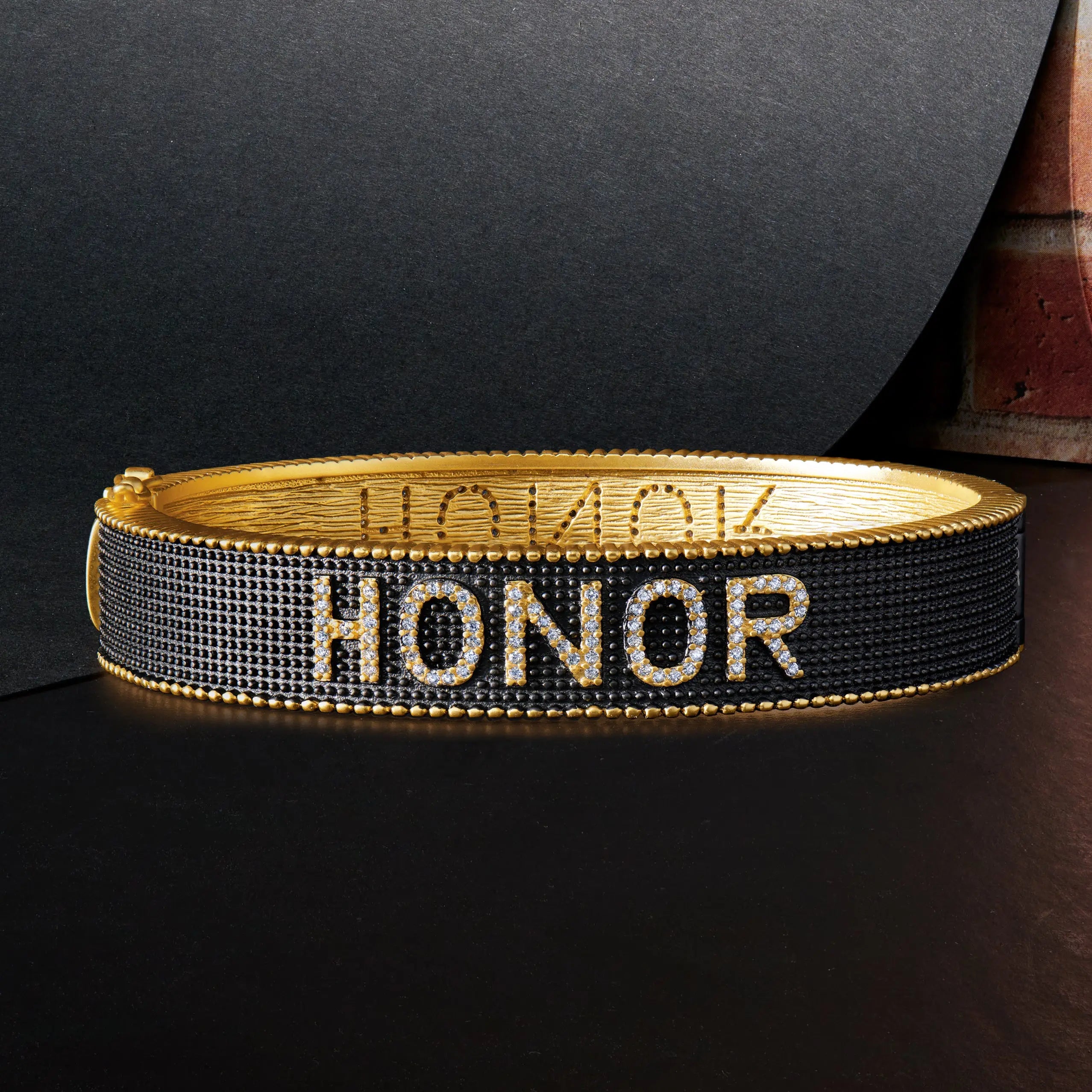 Posted on 14/12/20 by Freida Rothman
This Veteran's Day, we have launched the second edition to our Women of Strength campaign celebrating women in the military. Unsung heroes who share their stories of strength; how they overcame challenges in a male-dominated field and their many unforgettable accomplishments.
Freida's definition of strength goes back to her roots and her incredibly strong and resilient grandmothers, both Auschwitz survivors who lost their families during the Holocaust and the original inspiration for the campaign. These women of honor, from various branches in the military, broke barriers, made a difference, and paved the way for younger generations. Discover their inspirational stories of strength and honor.
Introducing the HONOR Bracelet:
"I designed the HONOR Bracelet as way to give back to female veterans, women currently serving in the military and female spouses who embody endless amounts of strength and courage through the challenges and adversities they face. The textured dark rhodium symbolizes their grit and the word HONOR in handset sparkling pavé to remind each woman of their femininity. This bracelet celebrates heroic women who inspire us every day." Freida Rothman
Receive a Gift with Purchase with every HONOR Bracelet!
RECEIVE A SIGNED FREIDA ROTHMAN LIMITED EDITION OF WEST POINT WOMAN WRITTEN BY ONE OF OUR WOMEN OF STRENGTH, SARA POTECHA. A POWERFUL READ ON FUNDAMENTAL LEADERSHIP PRECEPTS TAUGHT TO SARA AT THE UNITED STATES MILITARY ACADEMY. FEATURING PERSONAL STORIES THAT TEACH READERS HOW TO CULTIVATE THE CHARACTER WITHIN.
A percentage of sales from the HONOR Bracelet will be donated to support female veterans through Attitudes & Attire® and both female graduates and cadets of the United States Military Academy through West Point Women. 
Our Women of Strength: HONOR Edition Webinar
Women of Strength HONOR Webinar from FREIDA ROTHMAN on Vimeo.
Watch our Women of Strength: HONOR Edition Webinar on Veteran's Day and hear the inspiring stories from the women who proudly served, or are currently serving, our country and made a difference in this world. "
Freida Rothman has proudly partnered with the 9/11 Memorial & Museum in New York, offering a collection of her meaningful jewelry pieces at the museum gift shop.

As a native New Yorker, partnering with the 9/11 Memorial & Museum is an honor. Each piece from her collection tells a story of strength, honor and hope, paying tribute to the resilience of the city and to all those affected.

Having been shaped so significantly by both the Holocaust and then 9/11, Freida crafts pieces that pay homage to her beloved New York and underscore the importance of never forgetting. The 9/11 Museum gift shop proudly sells several of the pieces, honoring those killed on 9/11, the first responders who risked their lives to help others, and the city residents who came together in the days that followed the attacks. One of the pieces is the Honor Chain Link Pendant Necklace which Freida designed in collaboration with female West Point Military Academy graduates.
"We used the words "Honor" and "Courage" in recognition of first responders who embody these qualities." "We wanted to pay tribute to these brave men and women who risk their lives to help others."
The 9/11 Memorial & Museum featured Freida Rothman, her story and her collections with the above video and below blog post.