Valentine's Day Gift Guide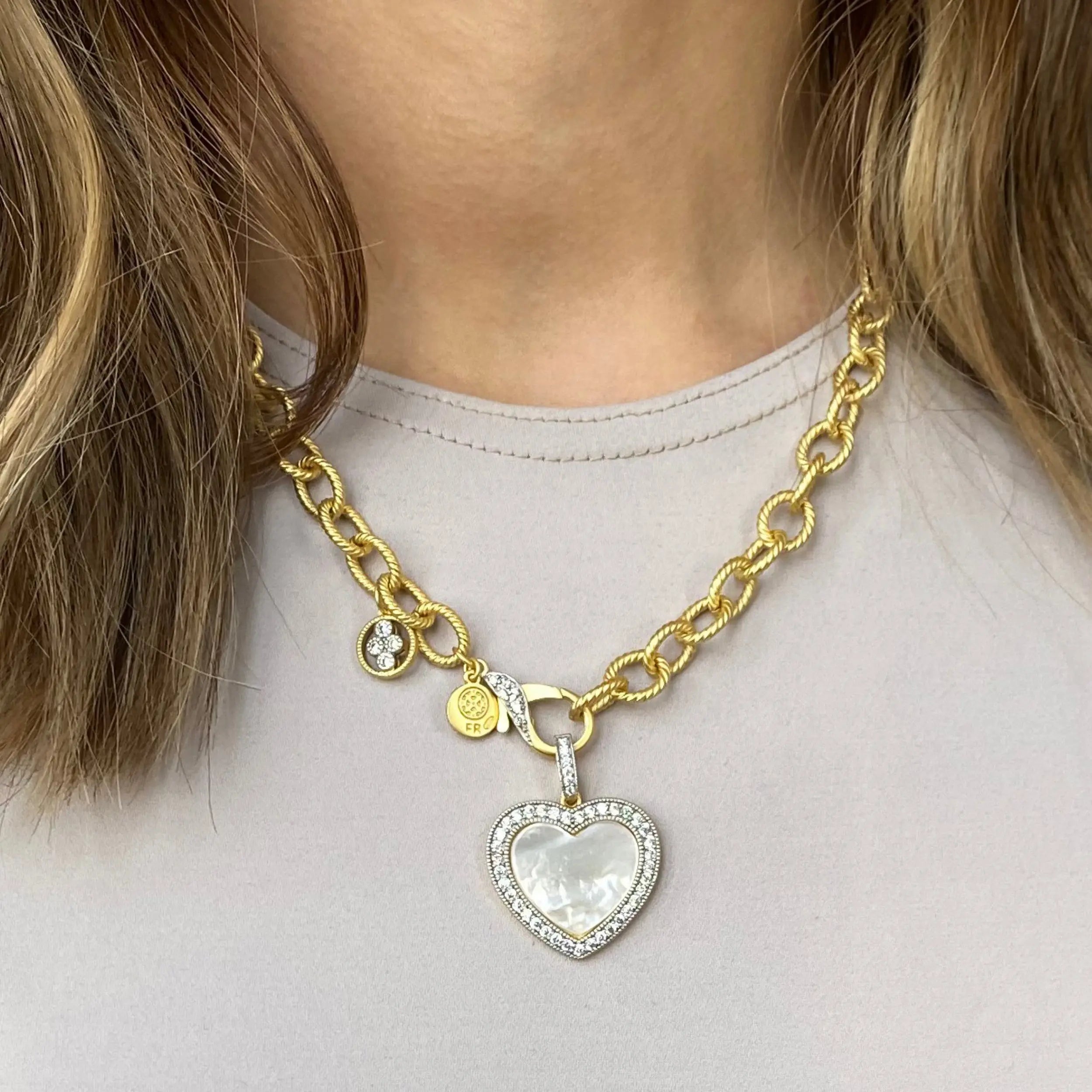 Posted on 05/02/21 by Susan Rutenberg
This Valentine's Day, gift someone special with a timeless gift they will always remember.
From the Heart

Our From the Heart Collection features the perfect combination of romance and edge. Add a touch of love and sparkle to their everyday look. Featuring iridescent heart-shaped mother of pearl or a pop of turquoise.
Links of Love
Gift that someone special with sparkle and show her you're linked forever. Styles with the edge of Brooklyn and adorned with delicate, romantic details for a feminine touch.
The Gift of Faith Hope Love 
"These cuffs are a reminder to yourself or someone you love to keep pushing forward every day." Freida Rothman
An inspirational cuff featuring the grit of dark rhodium and sparkling stones for a bright path forward.
 
Freida Rothman has proudly partnered with the 9/11 Memorial & Museum in New York, offering a collection of her meaningful jewelry pieces at the museum gift shop.

As a native New Yorker, partnering with the 9/11 Memorial & Museum is an honor. Each piece from her collection tells a story of strength, honor and hope, paying tribute to the resilience of the city and to all those affected.

Having been shaped so significantly by both the Holocaust and then 9/11, Freida crafts pieces that pay homage to her beloved New York and underscore the importance of never forgetting. The 9/11 Museum gift shop proudly sells several of the pieces, honoring those killed on 9/11, the first responders who risked their lives to help others, and the city residents who came together in the days that followed the attacks. One of the pieces is the Honor Chain Link Pendant Necklace which Freida designed in collaboration with female West Point Military Academy graduates.
"We used the words "Honor" and "Courage" in recognition of first responders who embody these qualities." "We wanted to pay tribute to these brave men and women who risk their lives to help others."
The 9/11 Memorial & Museum featured Freida Rothman, her story and her collections with the above video and below blog post.