Valentines Day Look Guide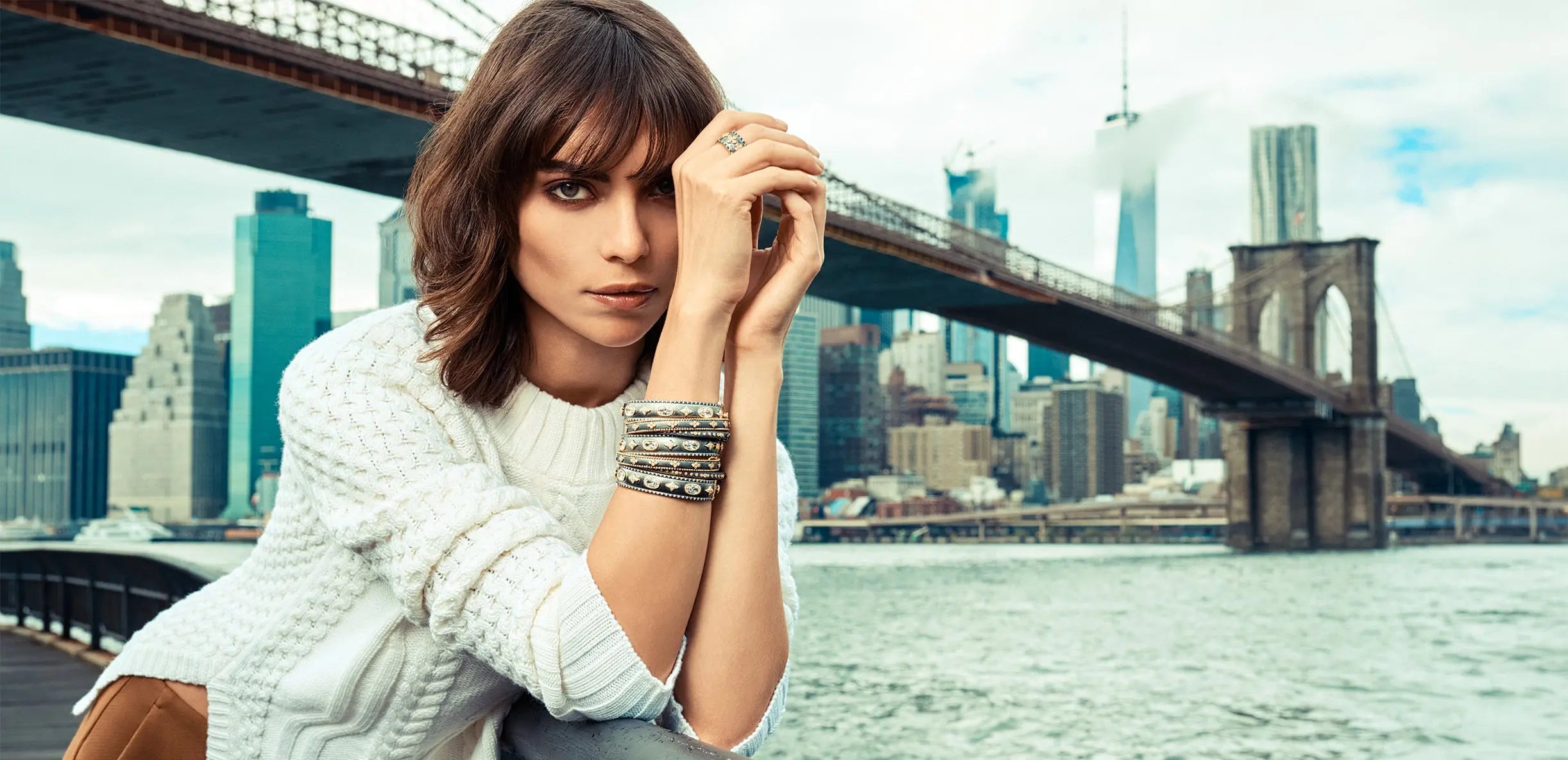 Posted on 11/02/15 by Freida Rothman
Valentines Day. A holiday full of questioning what to wear, wheather it be for a romantic night out with hubbie, grabbing drinks with your also single girlfriends, or attending a V-Day get together with friends. No matter how you are celebrating the holiday this year, I've put together three looks for any endeavor, featuring the FR Love Knot Collection.
A deep marsala is the perfect color for any romantic night out. Try this two piece outfit paired with a black bootie and gold accessories for a glamorous evening look. This look features the Love Knot Love Drops Necklace and East West Pave Love Knot Ring. 
Who says you have to get all dolled up in a dress for V-day? Try a blush colored blazer and tank like this Chanel love potion top, paired with black pleather leggings. Wine colored accessories add a fun burst of color along with rose quartz and gold jewels. This look features the Small Open Love Knot Drop Earring and Rose Quartz Bar Ring. 
For something a little more polished, try a red peplum dress with all silver accessories and a classic, simple white clutch. This look features the Open Oval Love Knot Necklace, Signet Love Knot Earring, and Compass Bangle.
Xo- Freida 
Freida Rothman has proudly partnered with the 9/11 Memorial & Museum in New York, offering a collection of her meaningful jewelry pieces at the museum gift shop.

As a native New Yorker, partnering with the 9/11 Memorial & Museum is an honor. Each piece from her collection tells a story of strength, honor and hope, paying tribute to the resilience of the city and to all those affected.

Having been shaped so significantly by both the Holocaust and then 9/11, Freida crafts pieces that pay homage to her beloved New York and underscore the importance of never forgetting. The 9/11 Museum gift shop proudly sells several of the pieces, honoring those killed on 9/11, the first responders who risked their lives to help others, and the city residents who came together in the days that followed the attacks. One of the pieces is the Honor Chain Link Pendant Necklace which Freida designed in collaboration with female West Point Military Academy graduates.
"We used the words "Honor" and "Courage" in recognition of first responders who embody these qualities." "We wanted to pay tribute to these brave men and women who risk their lives to help others."
The 9/11 Memorial & Museum featured Freida Rothman, her story and her collections with the above video and below blog post.