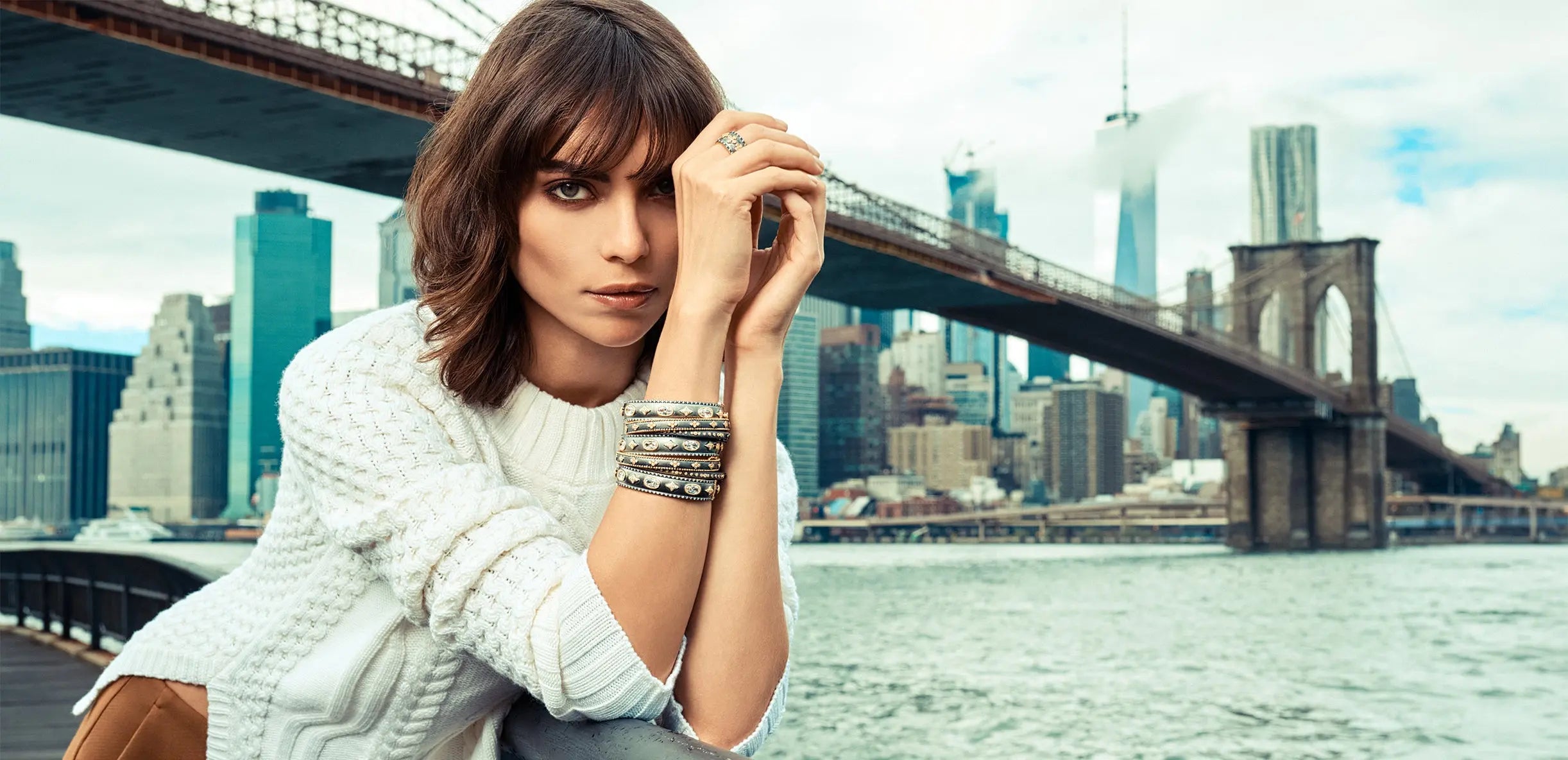 Posted on 26/01/15 by Freida Rothman
Well, the snow has certainly made its appearance this winter! Although the city looks gorgeous draped in a blanket of white, it can make going outside not so attractive. The solution? An adult snow day of course!
Staying inside in your PJ's doesn't mean you can't still be stylish. Try these Neiman Marcus silk ones or throw on a pretty robe as you lounge around the house.
If you must weather the cold, throw on this Russian styled fur hat. I absolutely adore mine!
Relax by popping in a movie like Audrey Hepburn's Breakfast at Tiffany's, My Fair Lady or Pretty Woman. You can never go wrong with a classic!
Then don't forget to indulge yourself a little. Give your nails a makeover with winter shades like marsala and deep plum. After your mini mani try out this luxurious mud mask by Tarte.
Have fun and stay warm!
XO- Freida
Freida Rothman has proudly partnered with the 9/11 Memorial & Museum in New York, offering a collection of her meaningful jewelry pieces at the museum gift shop.

As a native New Yorker, partnering with the 9/11 Memorial & Museum is an honor. Each piece from her collection tells a story of strength, honor and hope, paying tribute to the resilience of the city and to all those affected.

Having been shaped so significantly by both the Holocaust and then 9/11, Freida crafts pieces that pay homage to her beloved New York and underscore the importance of never forgetting. The 9/11 Museum gift shop proudly sells several of the pieces, honoring those killed on 9/11, the first responders who risked their lives to help others, and the city residents who came together in the days that followed the attacks. One of the pieces is the Honor Chain Link Pendant Necklace which Freida designed in collaboration with female West Point Military Academy graduates.
"We used the words "Honor" and "Courage" in recognition of first responders who embody these qualities." "We wanted to pay tribute to these brave men and women who risk their lives to help others."
The 9/11 Memorial & Museum featured Freida Rothman, her story and her collections with the above video and below blog post.