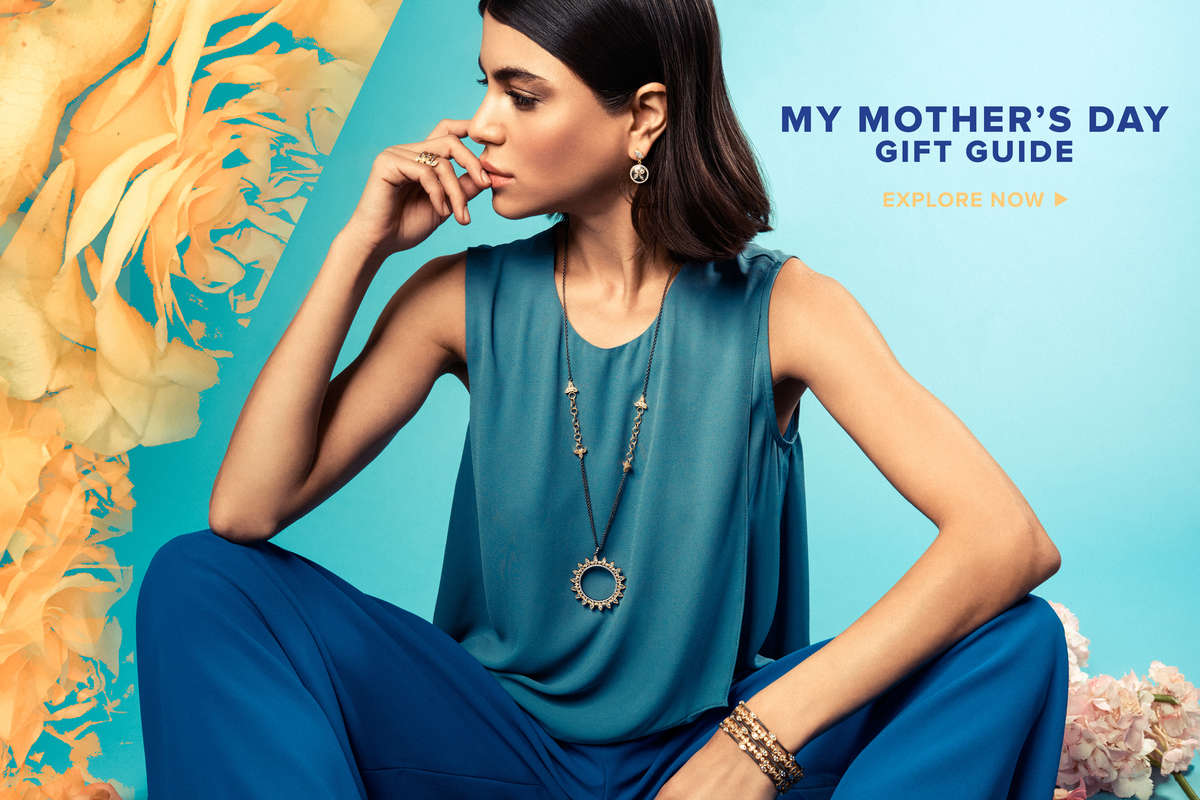 "When I designed Fleur Bloom, I wanted it to be the perfect Mother's Day gift. I was inspired by the rebirth of spring, the buds and petals coming to life on my bracelets and rings, the warmth of the sun radiating love in my Fleur Bloom pendant. I chose mother of pearl for its softness against my signature mixed metals."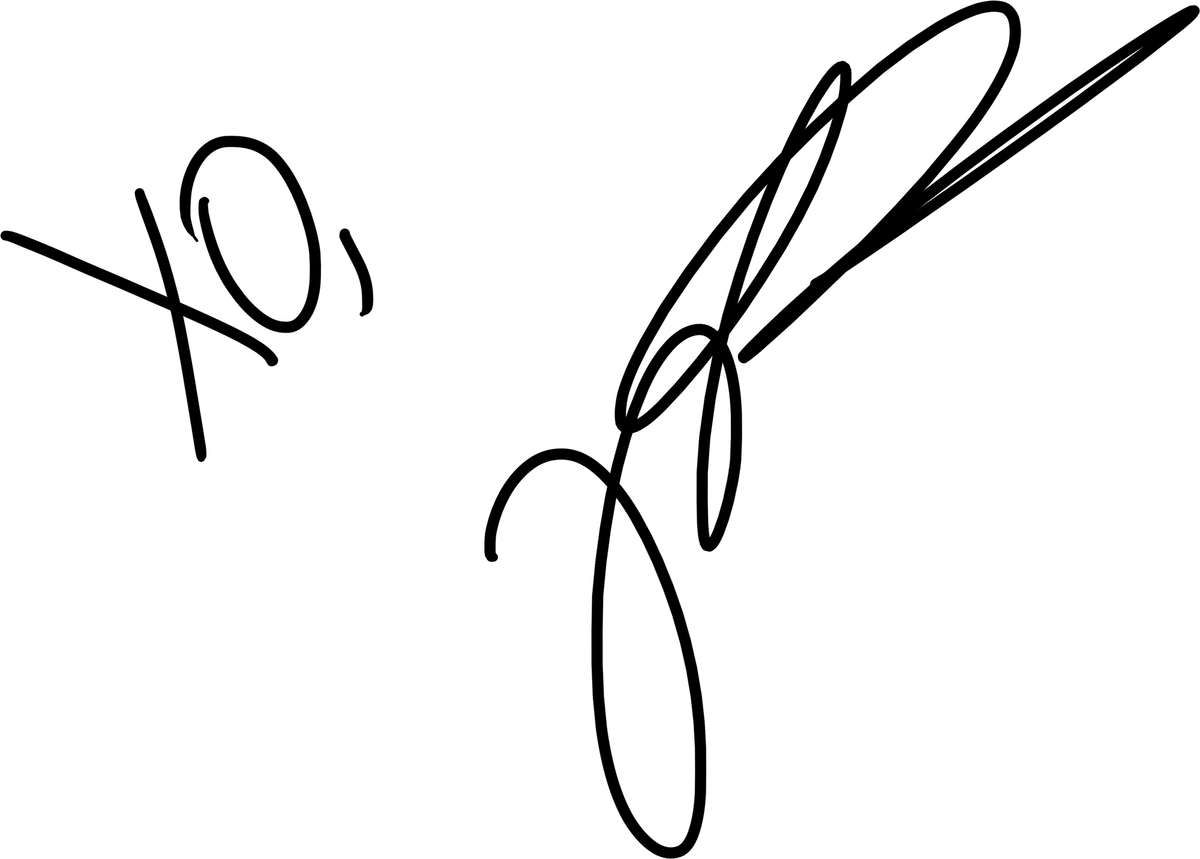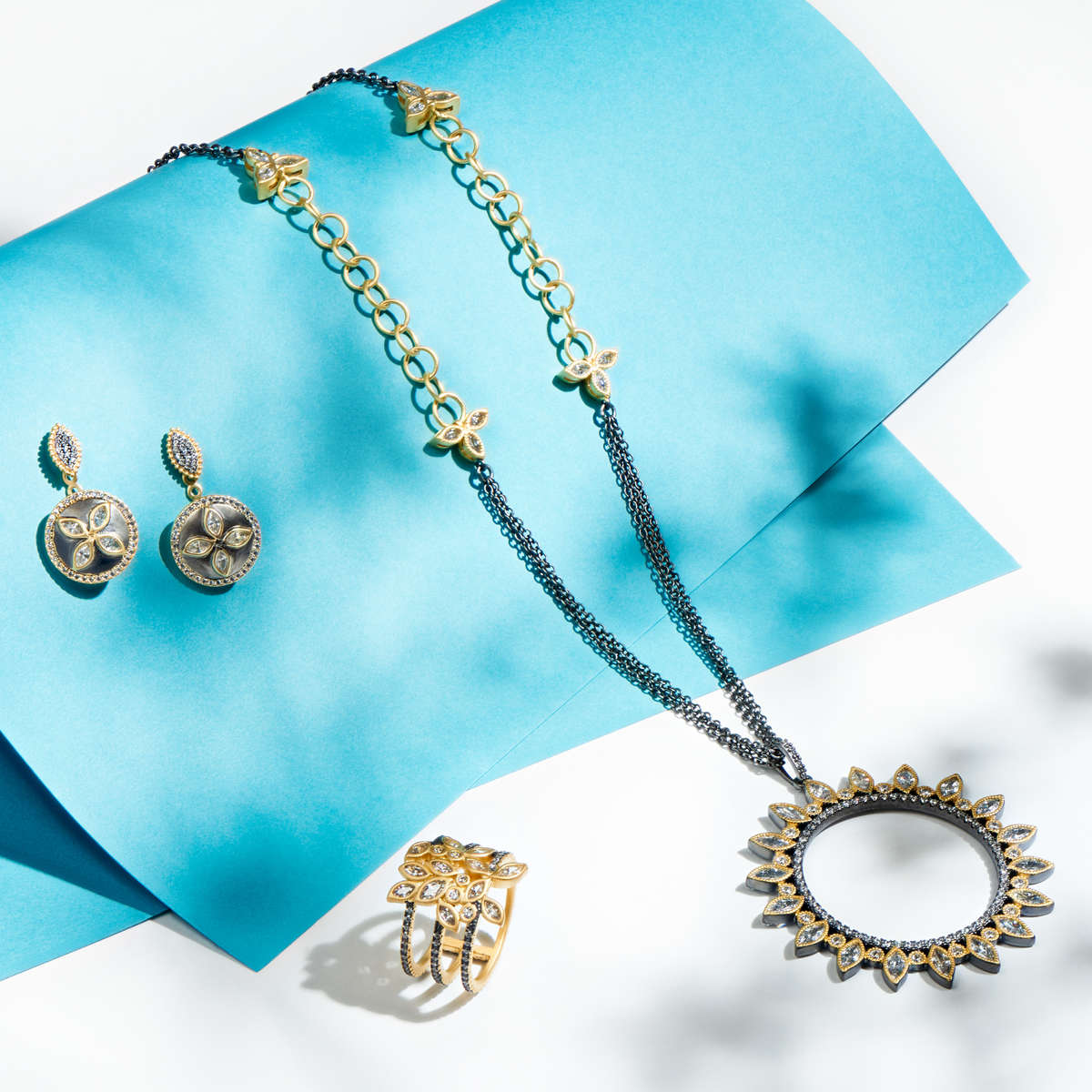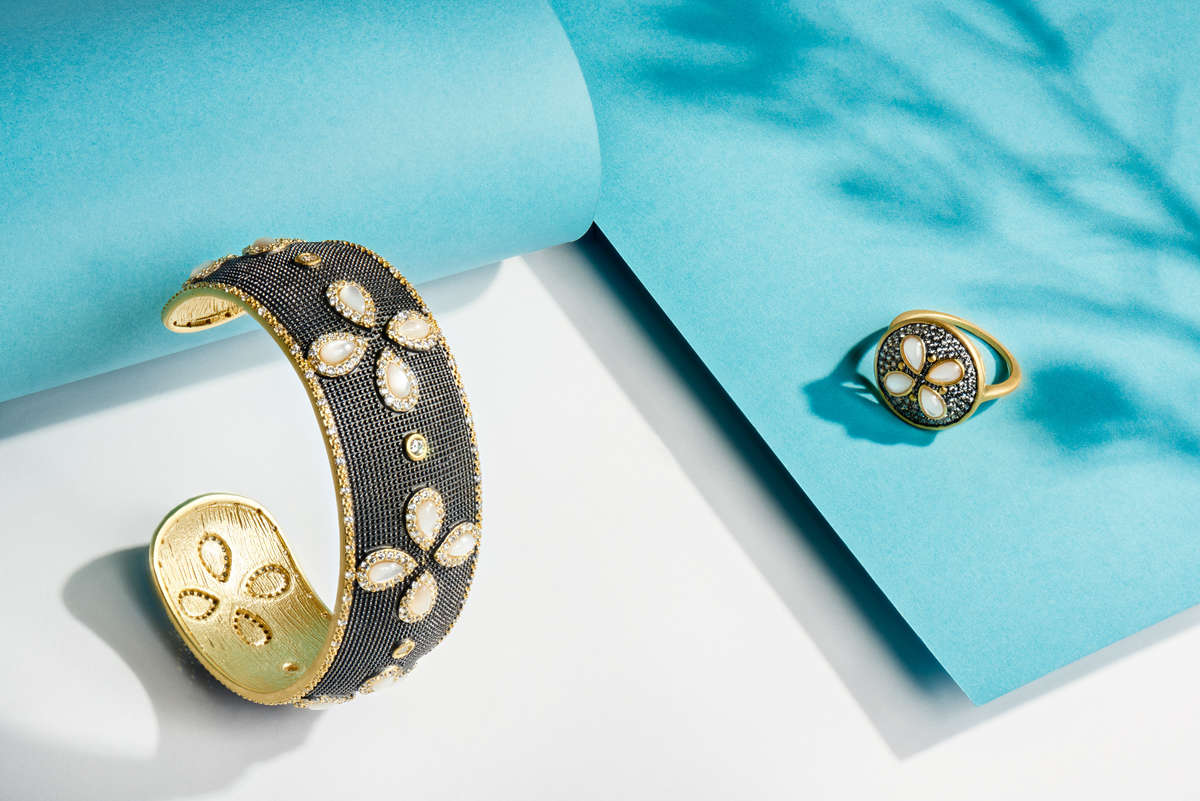 "My Fleur Bloom mother of pearl petal ring and cuff were designed to gift your mother a fabulous look. I love the contrast of my signature textured black rhodium with the luminosity of a pearl motif."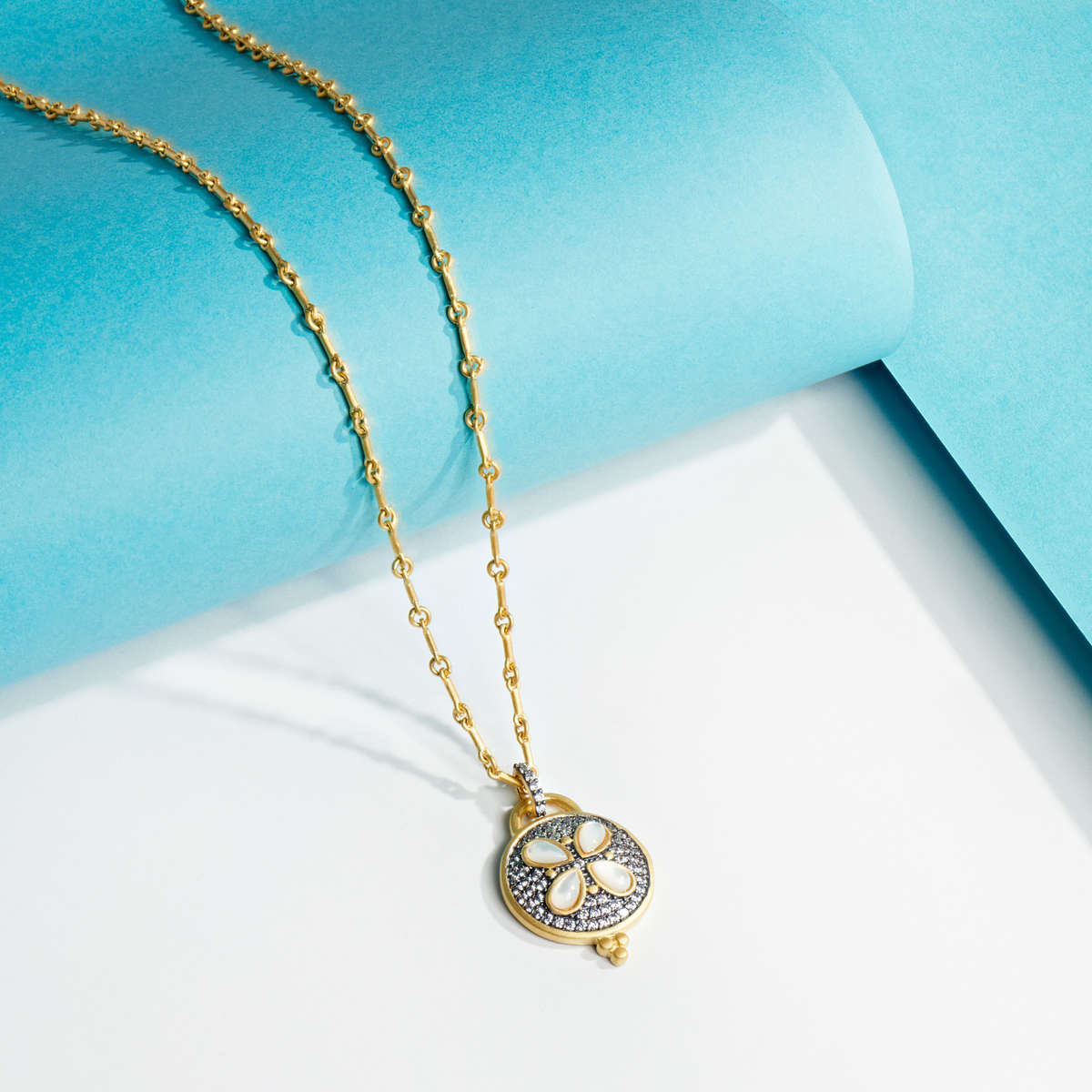 "This is my favorite Mother's Day Gift Set. My springtime buds, branches and petals come to life in a delicate yet contemporary look. There is a lot of special detail and custom refinement. I even designed the intricate, ultra feminine chain."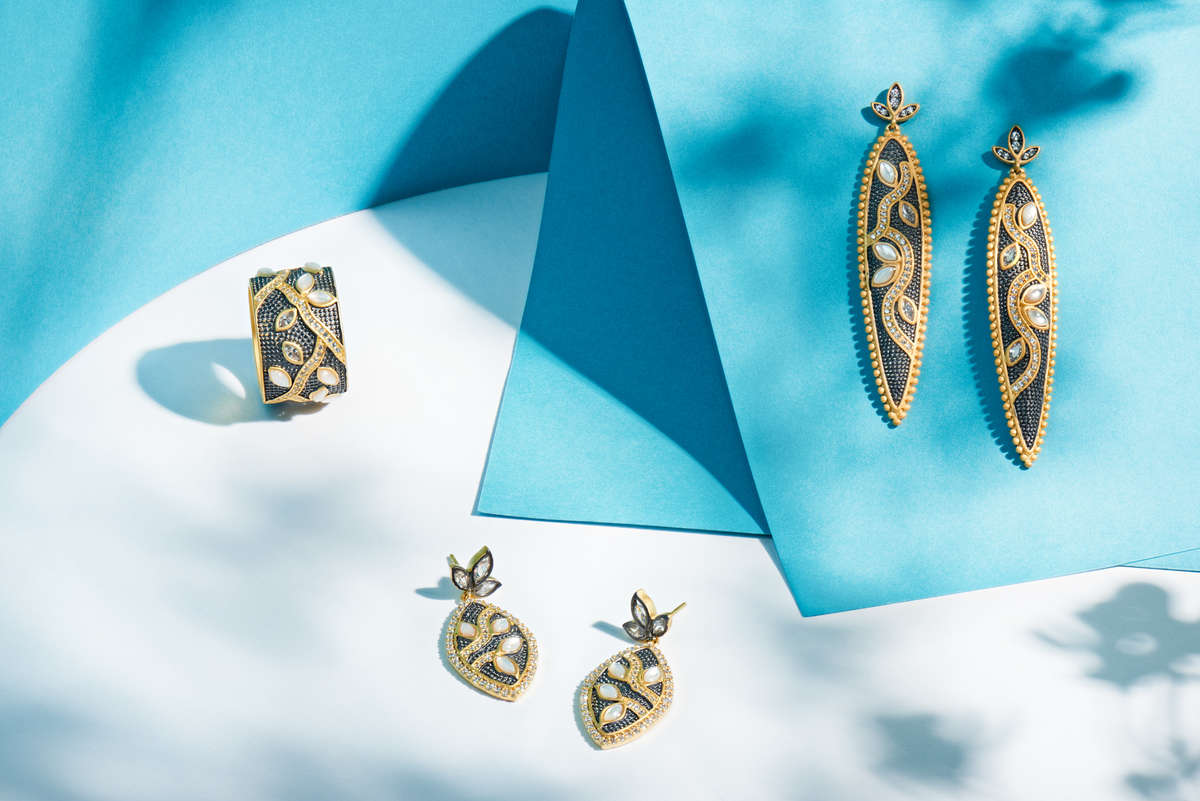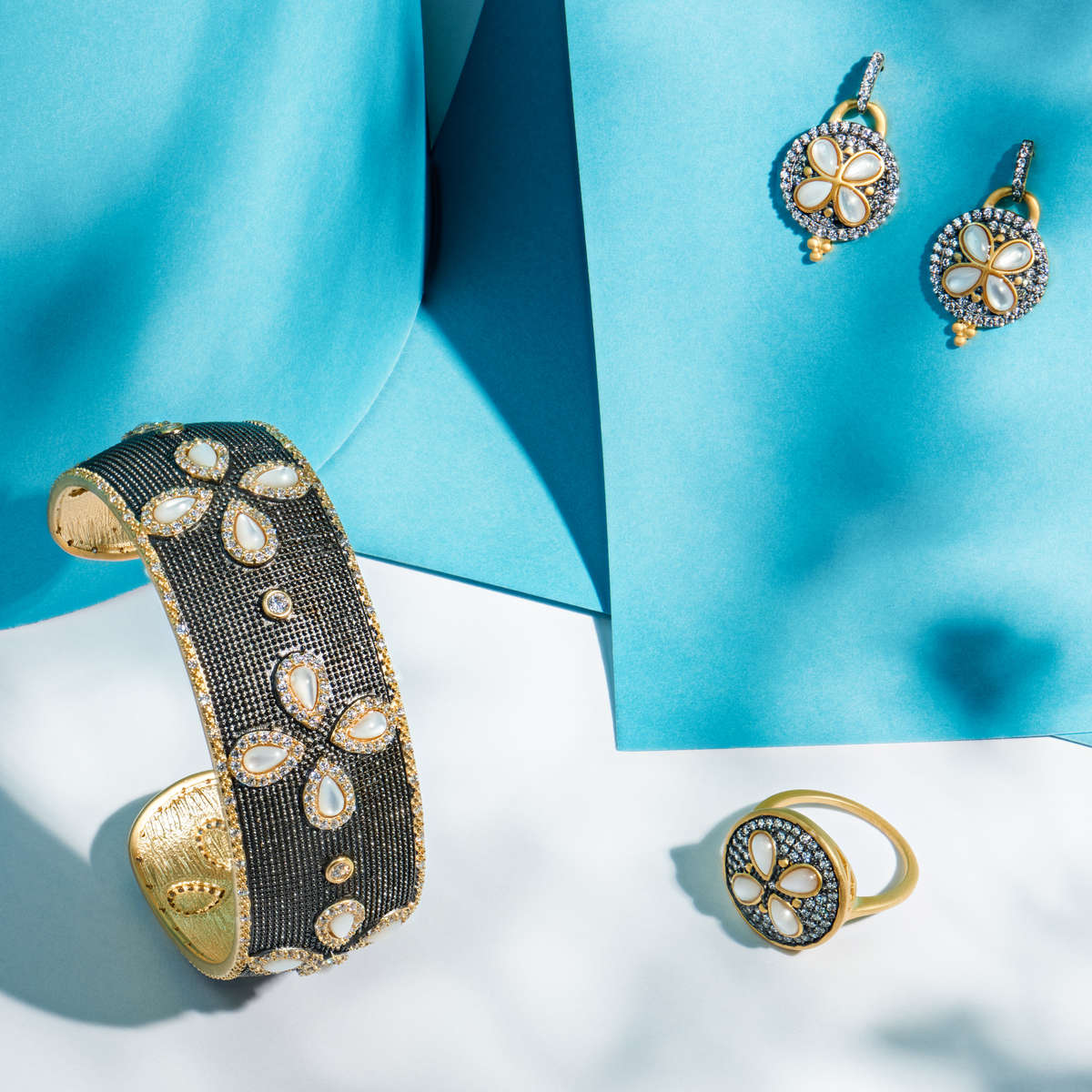 "These are my Fleur Bloom enhancer pieces. They are designed to be layered and stacked. My favorite is my 'triple threat' necklace. It is a special 60" length so that it can be worn as a layered look with other necklaces or triple wrapped for effect."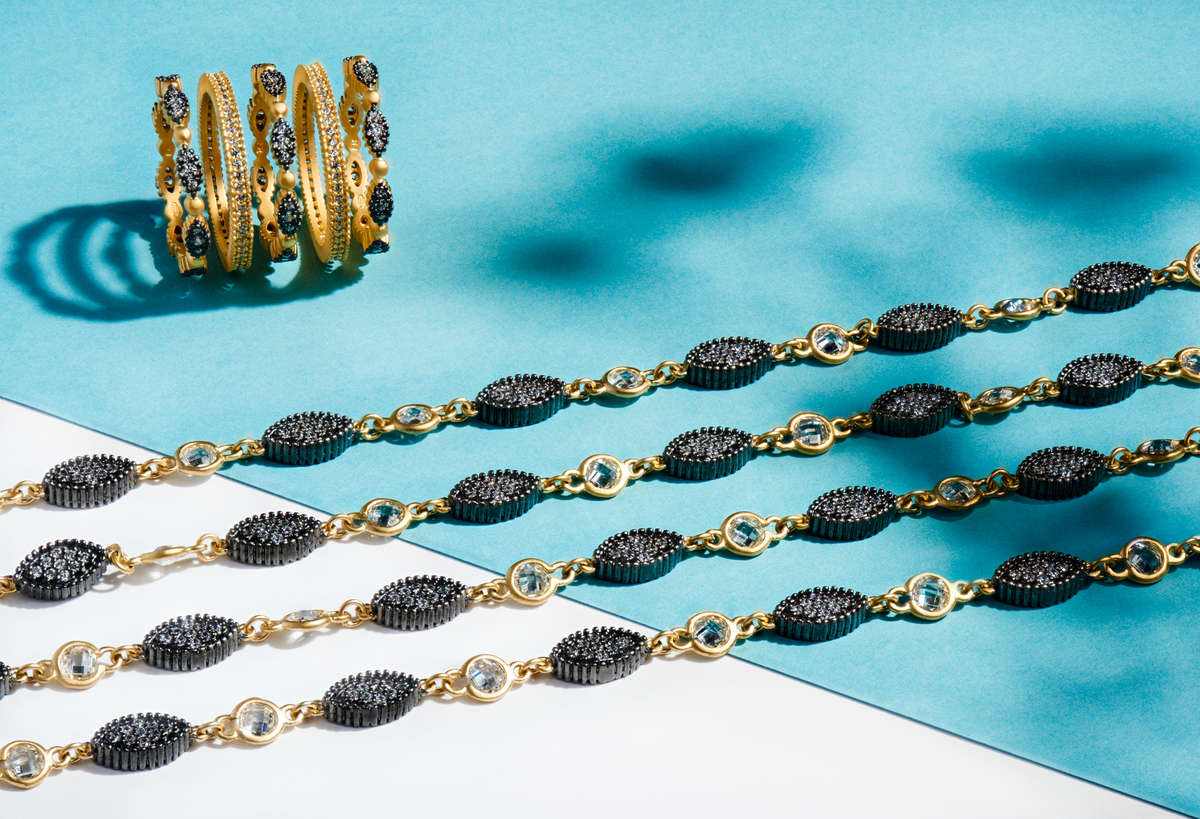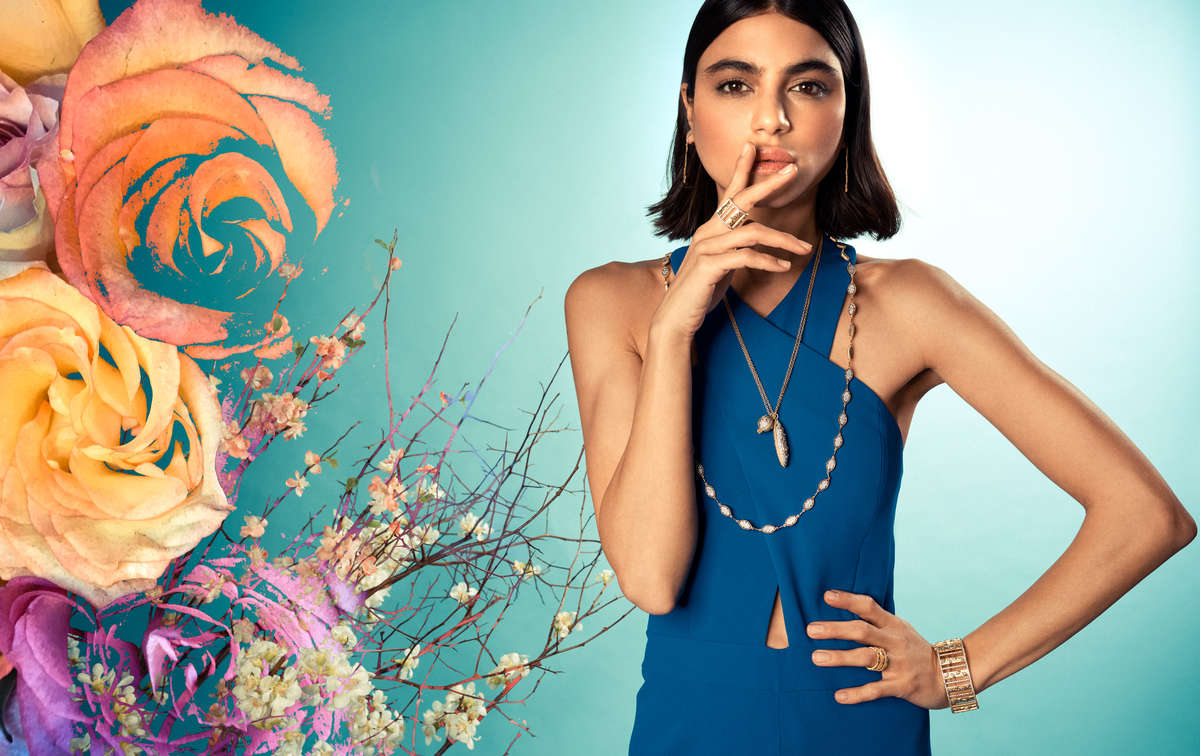 Sign up for something special for your Mom!
"I chose this open design for a lighter springtime look.
Everyday, but very feminine and dressed up. Day into night jewelry for Mom."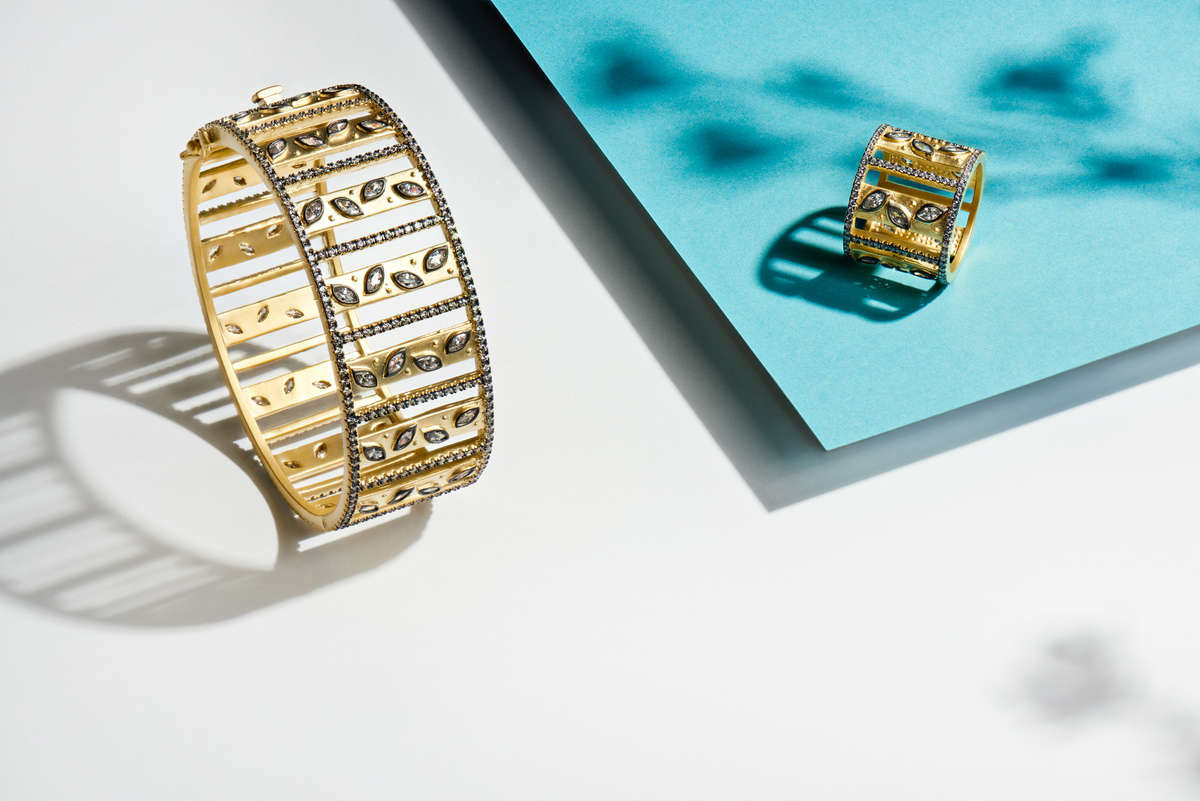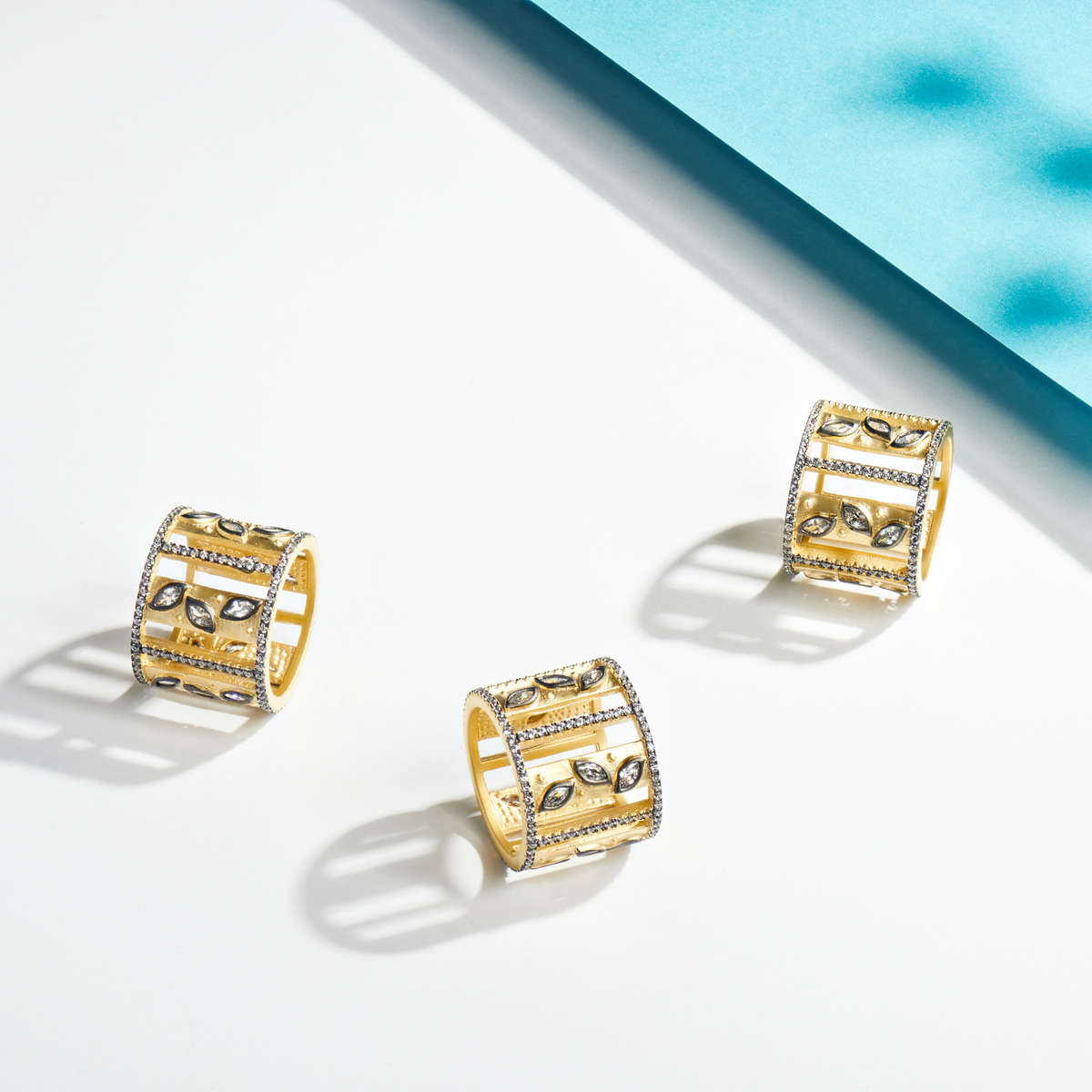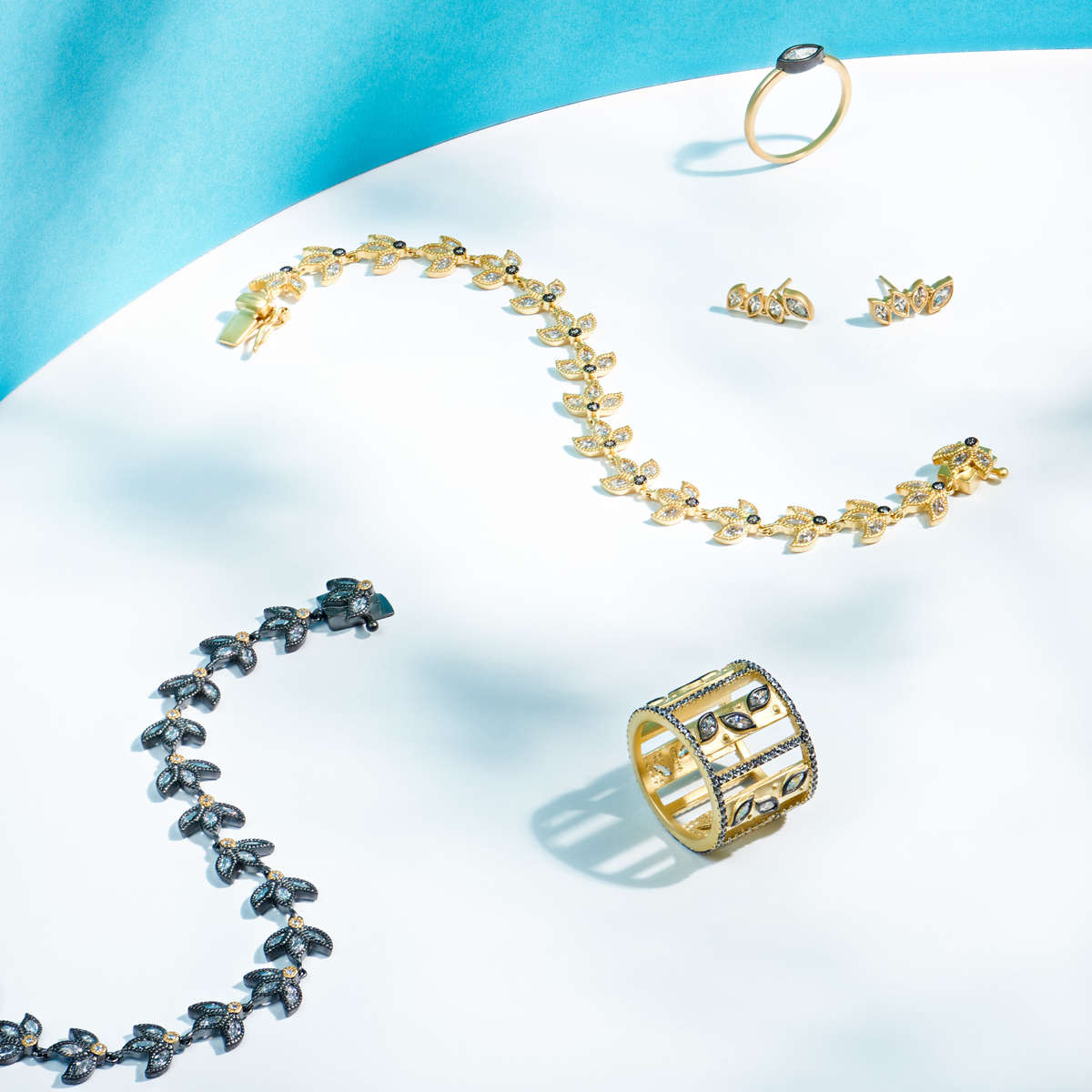 "The delicate Fleur Bloom bud chain and bracelets are so pretty together. When worn together they fit like a puzzle – like a mother and daughter."