Signature
Alternating Chain Link Necklace
"As I walk down the city streets of my native Brooklyn, I am constantly reminded of the beauty in its cobblestone streets. Inspired by the chain link fences that decorate the city with strength, this necklace embodies the depth of elegance in the grittiest of landscapes. I hope when you wear or gift this statement-maker, you are inspired to find joy in the expected elements each day brings."
Exude elegance in your everyday with mixed metals that are transformed into a legacy piece. The Signature Two-Tone Heavy Link Necklace features darkened rhodium links connected with signature matte gold and sparkling pave, pairing glamour with grit for empowered edge.
Layer your statement necklace with long strands that sparkle for a dynamic look. Pair with an edgy link bracelet for a full gifting look that stuns.
Rhodium matte finish
Sterling silver core
Hand-set clear cubic zirconia stones
20" necklace with toggle clasp closure
Engraved with FREIDA ROTHMAN insignia
SKU:

PRZ070421B-20
CATEGORY: NECKLACE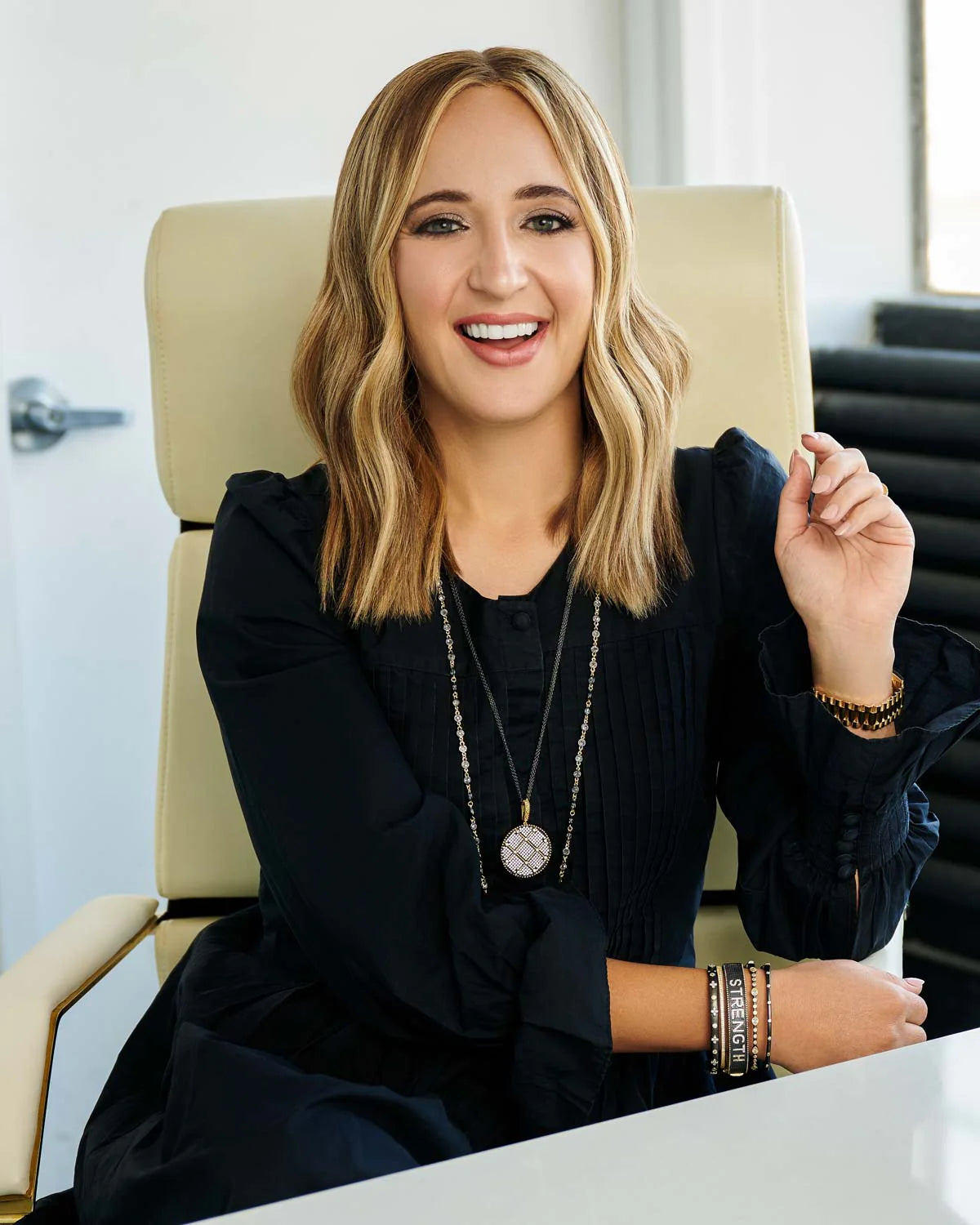 About Freida Rothman
Born and raised in Brooklyn, Freida Rothman is a second-generation jeweler, a mother of four, and an entrepreneur handcrafting glamour for the modern empowered woman. Inspired by the legacy of four grandparents — all Holocaust survivors — Freida's designs honor strength and resiliency through contemporary accessories that reflect her native Brooklyn. Every design elevates Brooklyn grit into effortless elegance for your everyday.
Learn More
THE STORY BEHIND THE PIECE